Congrats to Deann - she's our 1st TFG Spotlight Designer! Deann is one of TFG's founding designers and one of our Fearless Leaders. Take a little time to get to know her.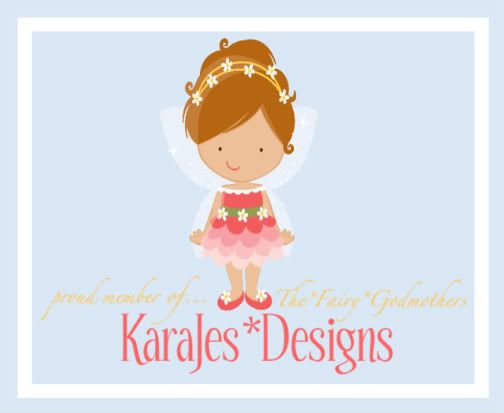 My Name is Deann and I am the designer and Seamstress behind KaraJes*Designs. I like to sew and applique anything!! I make childrens clothing, adult t-shirts, bib, purses...you name it and I'll try it! My favorites to create are Disney Vacation pieces and I love one-of-a-kind projects!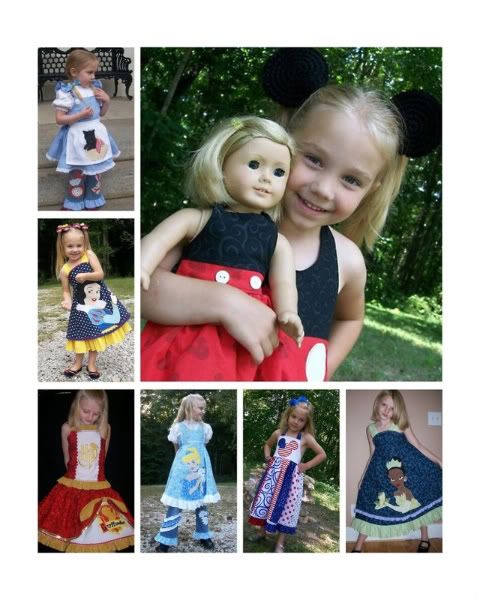 I am a stay-at-home mother of 5 (22,19,12,10,5) and homeschool my three youngest. I've been married to my wonderful husband Greg for almost 14 years. Besides sewing I love to read (Harry Potter, Twilight, Kingdom Keepers) watch movies and play with my kids. My son is about to get married and he has 2 children. Yep, I'm a Nana (NOT grandma!) to Rylee 5, and Korben 3.
How Did I get started in the Boutique business? After my trip to Disney World in 2006, I knew I would be going back (frequently) so I registered on the DISboards to get as much information as I could. I found the DISBoutique thread and saw the awesome Disney customs that people were putting on their children for Disney Trips. I decided I wanted my children to wear those and have awesome character interactions as well!! Once I saw how much people were paying for those, I decided pretty quickly I wouldn't be buying any. My mother convinced me I could make my own, and there you go!
The first set I ever sold on ebay was a 2 piece Cinderella set. It was an appliqued peasant top and a layered tulle skirt made from a fabric storybook.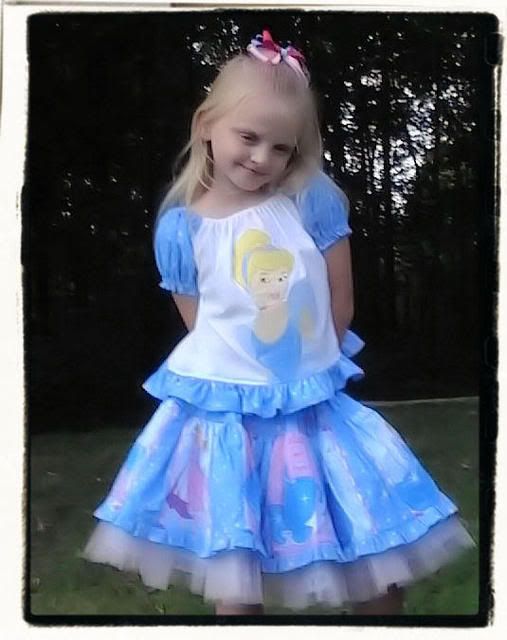 Everytime I make something new, I say "That's my new favorite!!" But if I had to choose only 1 design as my Favorite it might (just maybe) be the Stepsisters set that I recently made for my youngest.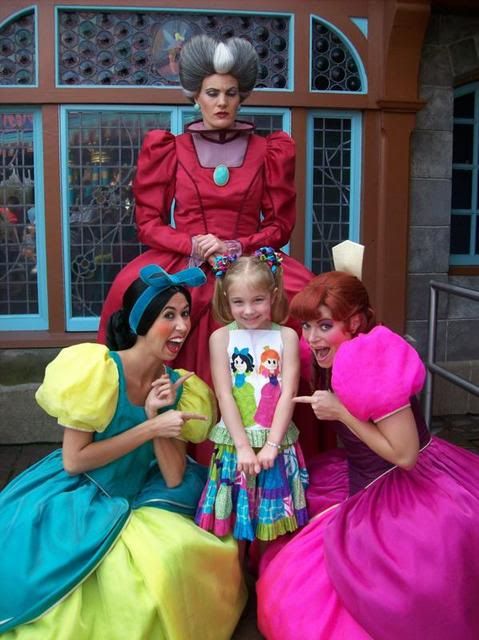 I love custom orders! My Favorite orders are one-of-a-kind creations that my customers and I create together. I can be found on
Facebook
, etsy, and ebay. I do have a blog, but I am so horribly bad at keeping up with it. If it weren't for Leslie, The*Fairy*Godmothers blog would be just as neglected.
I personally want to thank Leslie for everything she does for TFG. Muah!
Thanks Deann!!
Keep your eye out for more Featured members and news about our upcoming ebay Launch "A Night at the Movies"